2022 MUNICIPAL ELECTION – INFORMATION SESSION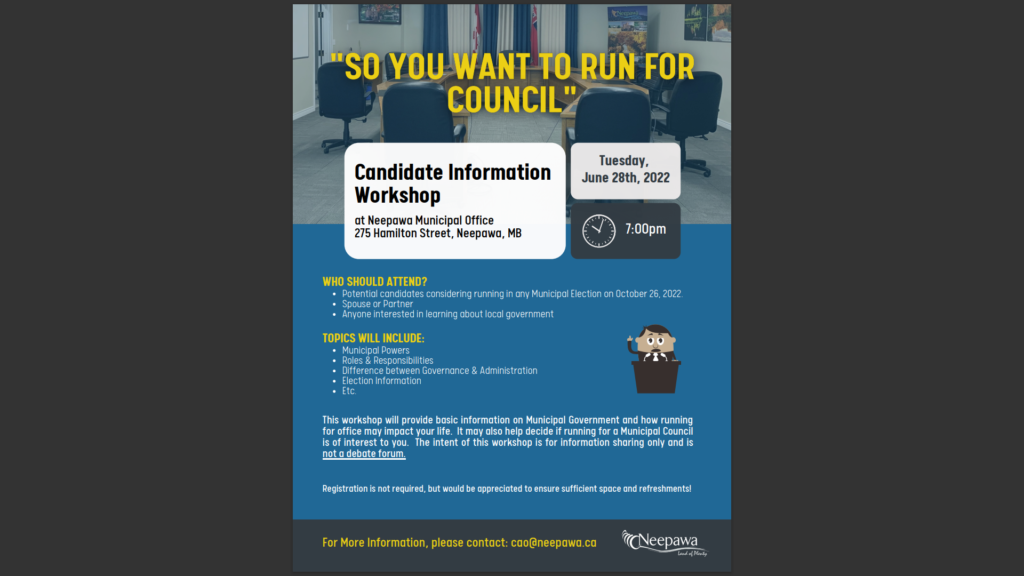 Do you want to get involved in your community, but don't know where to start or what being on council would entail?
The Town of Neepawa is offering a Candidate Information Workshop on Tuesday, June 28,2022 at 7:00 p.m.
This workshop is a great place to start
If you are from a surrounding Municipality or Town, come join us! Everyone is welcome to join this FREE information session.